Basically you could filter by the stats of the item.
For example, if i wanted to see all of the items i have that give magic size then i could select the magic size filter.
This might help those people with very big inventories.
Something like this: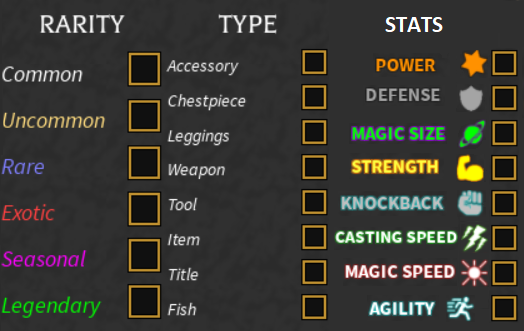 this should include all stats, even those that have not been added yet.