Heh heh heh, gifs:
Summary




These can be used as animated discord gifs and are also in my server for nitro users.
ok?
ok ok ok
No way 4 likes in a row and I got a whole notification for it B)

First person to comment on my art. Special privledges.
Tis how us artists divvy up our likes.
Exactly. Coffee gets it.

No way!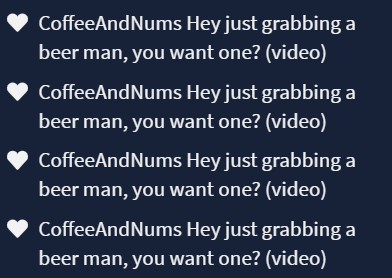 : )

Nah i'm good without the beer, thanks for asking though.