Due to the unfortunate hiatus of both The Odyssey Feed by @Cryonical and Doodling Morden Everyday Until TGR by @BNTarwarn, I decided to go upon myself to create a thread of my own that will last all the way until the release of AO or by my demise. I created a poll and it seems that the people have spoken:
The results of the poll were that the majority wanted a thread of Femtex, so here it is!


Rules for the Challenge:
I must draw one Femtex per day

Any Femtexes not drawn in a day I'll have to substitute

Every Femtex must represent some type of theme

Will take any Femtex theme suggestion to draw that's reasonable

No Inappropriate Femtexes Allowed
Now that's out of the way, here's the very first Femtex.
1980's Business Femtex: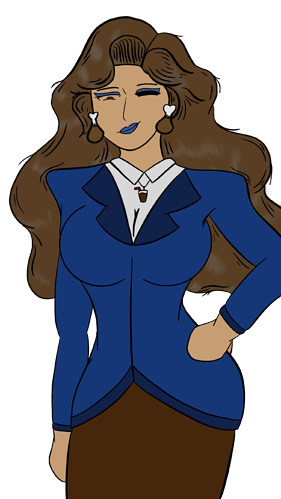 Let the cursed thread begin, or not if this somehow gets taken down ;-;