How Does One Touch Grass Real Good?
Trick question. You don't touch grass good, you caress grass good. While yes both are technically touching one is a delicate, precise, careful, tender rub while the other is blunt and crude. Touch it like you'd touch someone's thigh, not like you'd touch a door knob.
you caress thighs?


mind listing these other things?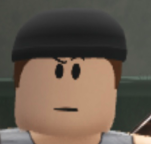 Grass
my dogs (some people call it petting though)
my S/O (some people call it petting though)
a door knob
trees
cars
boxes @ my job
customers @ my job (joke)
lawnmowers


apparently that's relatively popular opinion
What's Next?
Cars?
Please Don't Answer That

less, though not surprised
Tell Me, What Did I Just Say?
I read it, understood it, still did it.
how do you touch someone's thigh though
i really want to post a reaction image in response but i dont think anything that can fit this plane of reality can convey what im feeling towards this
imo "touch grass" is just a meaningless phrase mostly used by people who dont go outside themselves. i see the meme tag but the act of touching grass actually does nothing for you. hanging out with friends and generally just doing things does though