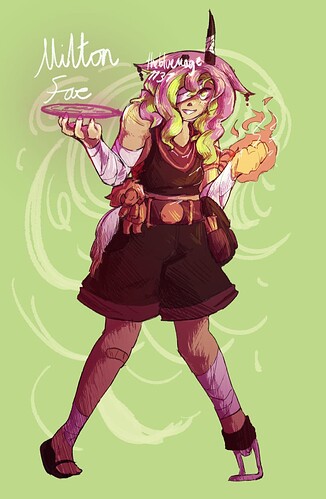 Pablo's nephew, son to Zephyr.
He's adopted because his original family were like "eh" and threw him into a dumpster, and then that dumpster fell into the sea, and then that dumpster was raided by pirates, and then those pirates landed at a port and threw the dumpster into another dumpster, and said dumpster was where Zephyr was passing by, he saw gremlin child and decided to adopt him.
Milton is a loser and everyone except for Zephyr and Penny hate him, pls make fun of him that is his purpose in life


He either has extremely bad luck or he's extremely injury prone and clumsy.