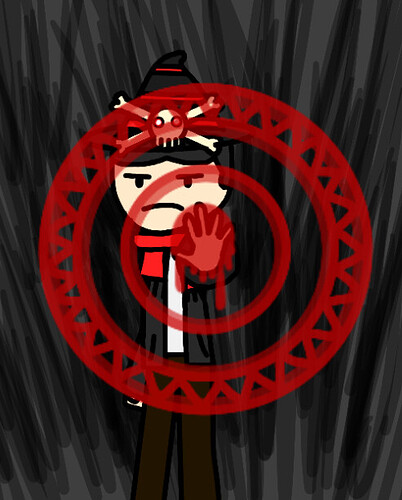 Hooray my first time actually posting art on here since!
Well yeah this is Seth Salore my main save using his own god magic/mutation: Slime Magic!
I'll be making an actual full on character sheet and more info on Slime Magic later since it's way too late for me to be doing anymore then I already have.
Anyways I'll try to be more active with my art and what not, bye!