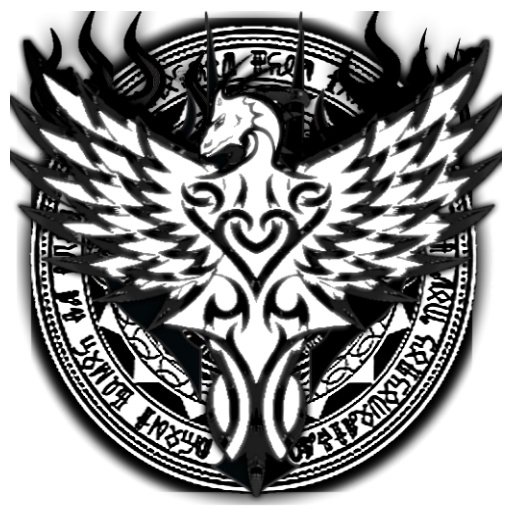 Guild Name: Promethean Wings
Guild Status: Dark
Guild Owner: Alcazar Calding
・.━━━━━━━━━━━━ ☬ ━━━━━━━━━━━━.・
𝖂𝖊𝖑𝖈𝖔𝖒𝖊 𝖙𝖔 𝖙𝖍𝖊 𝕻𝖗𝖔𝖒𝖊𝖙𝖍𝖊𝖆𝖓 𝖂𝖎𝖓𝖌𝖘!
Description:
ᴛʜᴇ ʟᴇɢᴇɴᴅᴀʀʏ ᴅʀᴀɢᴏɴ ʀɪᴅᴇʀꜱ, ɴᴏᴡ ᴋɴᴏᴡɴ ᴀꜱ ᴛʜᴇ ᴘʀᴏᴍᴇᴛʜᴇᴀɴ ᴡɪɴɢꜱ, ᴀʀᴇ ʙᴀᴄᴋ. ᴛʜᴇʏ ʜᴀᴠᴇ ʀᴏᴀᴍᴇᴅ ᴍᴀɢɪᴜꜱ ꜰᴏʀ ᴏᴠᴇʀ ᴀ ᴄᴇɴᴛᴜʀʏ ᴛᴏ ʀᴇᴄʟᴀɪᴍ ᴛʜᴇɪʀ ʀɪɢʜᴛꜰᴜʟ ᴛʜʀᴏɴᴇ ᴀꜱ ᴋɪɴɢꜱ ᴀɴᴅ Qᴜᴇᴇɴꜱ ʀᴇʙᴇʟʟɪɴɢ ᴀɢᴀɪɴꜱᴛ ᴛʜᴇ ᴍᴀɢɪᴄ ᴄᴏᴜɴᴄɪʟ. ᴀᴛᴛᴜɴᴇᴅ ᴡɪᴛʜ ᴛʜᴇ ᴇʟᴇᴍᴇɴᴛꜱ, ᴛʜᴇʏ ᴛᴀᴋᴇ ᴏɴ ᴛʜᴇ ᴍᴀɢɪᴄ ᴄᴏᴜɴᴄɪʟ ꜱᴛʀɪᴠɪɴɢ ꜰᴏʀ ᴛʜᴇɪʀ ʀɪɢʜᴛꜰᴜʟ ᴘʟᴀᴄᴇ ꜰʀᴏᴍ ᴛʜᴇ ꜰᴀʟꜱᴇ "ᴋɪɴɢꜱ".
The Promethean Wings is a dark reputation guild inspired by Christopher Paolini's Inheritance Cycle series. We have enjoyable parties, game nights, giveaways, and duel tournaments all month, making sure to satisfy all of our guild member's interests.
・.━━━━━━━━━━━━ ☬ ━━━━━━━━━━━━.・
We are willing to teach and guide young souls to the path of glory. If you require guidance on defeating a boss or completing a quest, our group members will always be here for you. Join us now, and help us defend from the bombardment of the Council while still advancing in power. Promethean Wings is open to all.
Website : https://prometheanwings.weebly.com
Discord: https://discord.gg/QT76uQC
Group: https://www.roblox.com/groups/7526928/The-Promethean-Wings#!/about