I fucking LOVE @J0KER Femtaur design.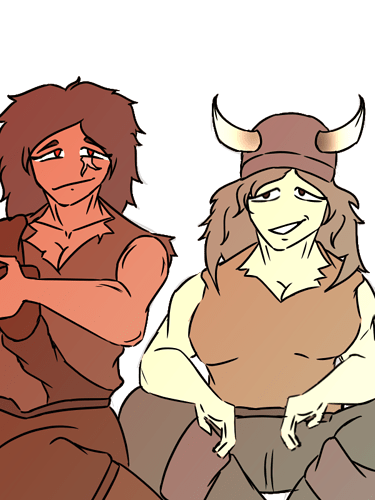 Had to draw her next to my femtaur.
letsgooo letsgooo letsgoooooooo
they're taking a pic together
(nevermind I have to remind yall this again. like the original post, not this one.)
…and who took that pic of him taking a pic of them
another femtaur. (@tong's design)
never been caught on camera my whole life, just built different I guess

Joker's Femtaur looks old, like a super buffed grandma
One looks like they throw axes.
The other looks like they throw hands.
Both look like they get down half health when beating exiled
I'm not active here so this was a very nice thing to come back to.