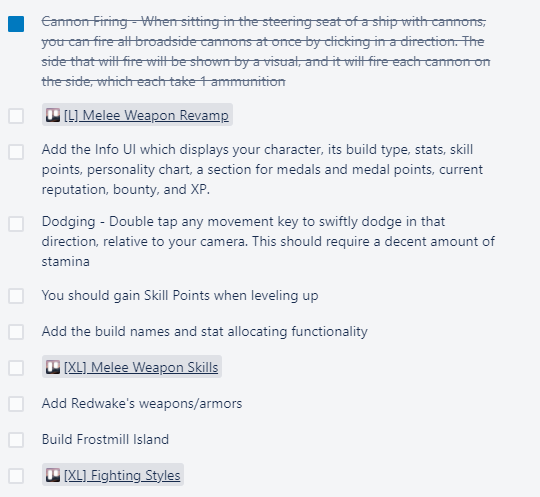 yeah
no one noticed it in the reminders on trello topic
must be pretty big if he hasn't posted in recent for a whole day
I'm not really into melee weapons honestly. Why stab somebody with sword when you can shoot out acid?
I might try melee on a different save file, however.
I have a no-spells save file which i'm trying to get a good build for right now. This is definitely exciting for me.
Because that's how the game's PvP is like. You can't really engage in melee because practically every fight will have you airborne for the majority.
DABABY WEAPON in WORLD of MAGIC LEAKED? (NOT CLICKBAIT!) (ABSOLUTELY INSANE!) (GONE WRONG!)
Maybe you can melee someone with acid? Best of both worlds? I'm interested in seeing melee weapons as an actual combat option, even if I don't really plan on using them over my magic either.
But I'm open to changing my mind if they end up being more fun.
Jesus christ he changed so much already.
I hope we get a glimpse of the weapon revamp once he's finished
wait dodging is NEAR NEAR? LETS GOOOOOOOO
And The Melee Supremacy squad has pulled in ideas for how to counter the issues melee presents. It'll be designed around aerial combat and won't be traditional melee
cries in parkour feature removed
wall running should stay but wall jumps meh its fine
What suggests that it wouldn't be?