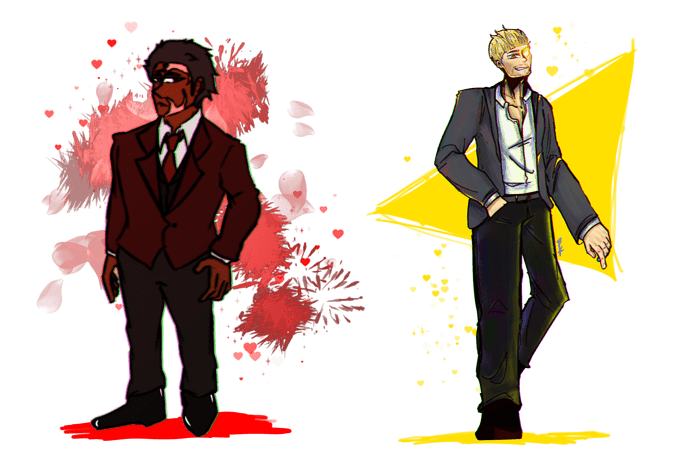 An art collab me and @BNTarwarn drew!
trigno and averill suit drip
They got the drip

i've been needing this image
you know that could be me and jtn's height difference (but comically sized) too
Joe is canonically 5'2
oh it's trigno
basically the same person
Trigno and Averill commits arson on a nearby frigate. This time with drip.
the fuck why does averill look like a yakuza