Okay, somehow it did work this time. Overpowered meal, it's just a shame the effects last for so little time.

Finally, my first beast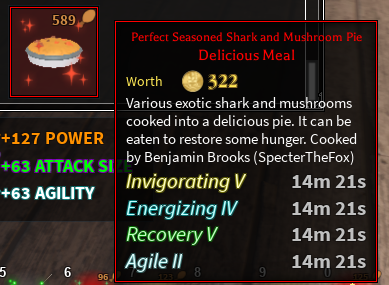 Balanced, like all things should be.
An herb from skycliff island
bad screenshot because i took it a while ago, but i made this


Horizon Rosemary, you can get it on the sky island you visit to kill the order members, right after you get your first sky boat.