damn, Rebecca getting folded??
top ten most satisfying punches
Good Verdies for not talking smack to Sneaky Freedrock
Uh oh, Juniper with busted fighting style

ight time to compile my notes for the current part's webcomic comment, but I decided I'll just post everything I'd like to scream (in joy) here
Yo holy shit Jack with sacrifice is a rly cool idea
WOOO, EPISODE 100!
PARTY TIME!
(Forums, not again…)
congrats on 100 episodes!
and my god that was fun to read and look at the new part
It feels like I've waited an eternity
This does put a smile on my face
This is what happens to the kid who tells the teacher to give the class homework after school

when?
Congrats on the 100 chapters!
CONGRATS ON TRIPLE DIGITS, thank you for all the hard work you've put in these past almost 2 years! Now if you'll excuse me I'm gonna read the chapter a few more times then do a binge read of it all again
This chapter was some real good and satisfying material. Perfect for a 100th episode and definitely worth the wait.
Congrats on 100 episodes! That's a lot of effort and dedication.
An outstanding comic, thank you so much for making this!
But this is the end so all I have to say is: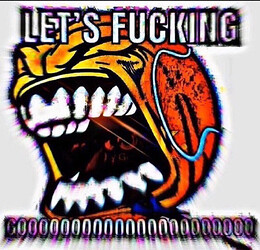 And so… After all this time, Juniper learns the ways of the most stupid and unbalanced thing, outside of certain weapons, that has existed in both A.A. and A.R… The Impact Fist! Or at least something that resebles it quite a bit.