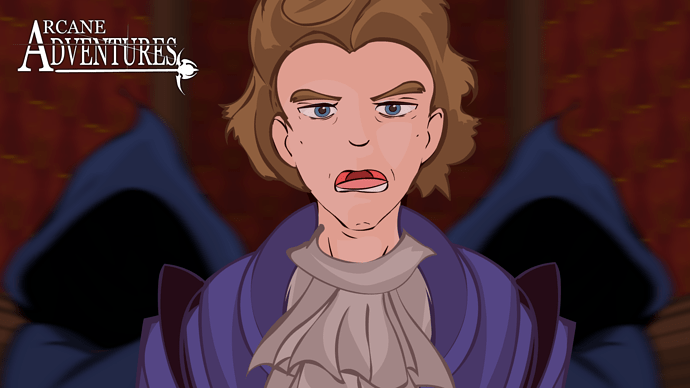 https://www.webtoons.com/en/challenge/arcane-adventures/list?title_no=306909&page=1
trying to get back on a regular upload schedule this is messed
damn even the father thinks Rebecca ruining the whole house
father I didn't destroy the house, it was the maids
maid episode

If this doesn't have a monkey am gonna be very disappointed.
well, humans are descendants of monkeys aren't they?
No it's apes

lilith's expressions really be like:

most of everyone who isn't afraid of her would agree
Her dad would prolly be happy after hearing she got FOLDED
Have you ever considered a discord server for all of us to chat in?
an aa webcomic discord? considered it but im not too sure on it right now
I wonder how her dad would react to her being blind now
ig be like "you did this to yourself"