Anybody remember Captain Ahab? He was a Level 125 roaming boss in Arcane Adventures with 2000 Health. He would roam around in the First, Second and Third seas on his very fast sailboat, the Spear of the Sea.
His only method of attacking was throwing his spear, for around 550 damage. His entire character is an obvious reference to the book Moby Dick.
Ahab has been entirely forgotten after Arcane Adventures broke, with almost nobody remembering his existence.
So, I've made this thread with the sole purpose of acknowledging his existence.
Below is an image of him.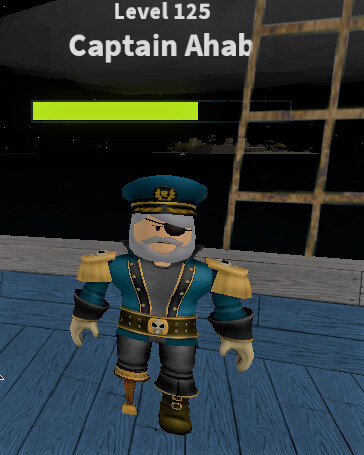 He looks pretty similar to somebody else…but this might just be a coincidence…right?