So as we've just seen in development updates, a mouse and keyboard would be required to play AO on console. This is because of the complex keybinds that AO has. I have a solution, however.
Many games with vast amounts of moves tend to combine keybinds.
(Apex Legends with the Right + Left Bumper for Ultimate for example).
So here is my list of supposed Keybinds (You can use the controller diagram for reference)
Inventory Mechanics and Menus
Right and Left Bumper to cycle through hotbar slots
B to unequip any tool
View to open the in-game menus (Settings, Stats, Clan, Messages, Character Information)
View+B to quickly open the inventory and B again to close it
View + Menu to open the Map
Movement Mechanics
Left Stick Press to High Jump, hold longer for higher power.
Right stick drag to run
Right stick press to dodge
Right stick press + jump to dodge reflex.
Double jump near a wall to climb.
L Stick + Right stick press to Charge Energy.
Class Moves
Now for the hard part, magics, fstyles and weapons.
Interactions
X to interact with your environment.
Y to block
R stick press to speed up or skip dialogue (once for speed up, twice for skip)
PvE and PVP Keybinds
Here is the hard part… Magic, Fstyle and Weapon moves.
Q - Left Trigger
E - Right Trigger
R - Left and Right Trigger
F - Dpad Up
V - Dpad Down
C - Dpad Right
X - Dpad Left
Z - Dpad Left + Right
Why?
I understand the needing a keyboard and mouse part but its incredibly inefficient. Most people have a console because they don't have a PC. I don't see many people going to walmart to get a keyboard and mouse just for one game.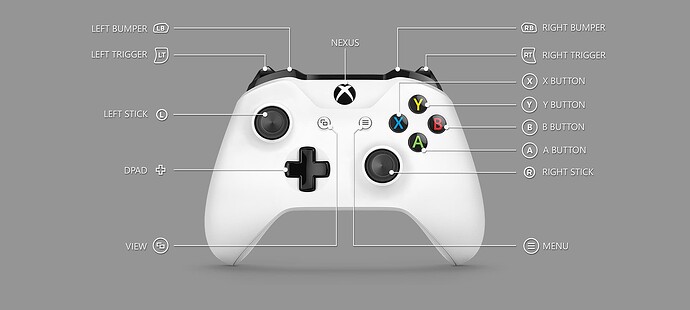 If you could optimize these anymore or I forgot a keybind, lmk!
Also check out Vine style!