So uhh recently, I was having a whacky character idea. Although the design look great on head, trying to transport it into digital art is quite challenging. Currently this is going be the beta version of the character.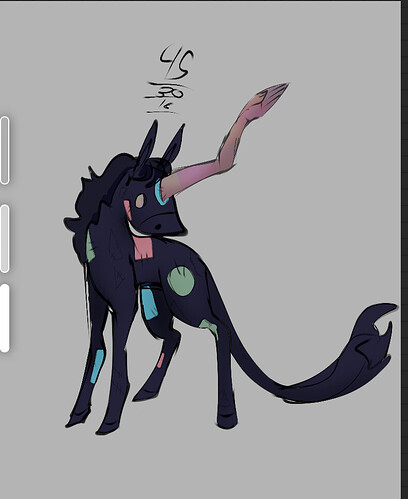 Not sure why I gave the funni doll unicorn a hand made out of magic, but it sound cool I guess.
So uh any suggestions?