ganking 5 kiddos and watching them baby rage
Me Waiting For People To Answer The Question Properly.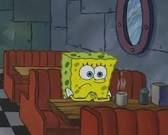 I remember on a file on an alt Roblox account I got utterly comboed by two NPCs. I forgot the order and specifics, but I believe a ice dark wizard and a snow dark wizard were fighting me (there could have been water instead of snow or ice, but I forgot). I got hit by I think ice, then proceeded to get pinned on a tree as the snow (or ice?) fucker unleashed a I believe about 20 blast spell upon me, and then another with their buddy, and repeat, freeze-locking me until I died. Glorious.
Wom: beating a suncry member in friendly pvp after failing over 30 times
Ao: obtaining a lunar scroll
running from the mintour and getting the following killed as he chased me
-A magic council outpost
-some guy who said gg when he died
-an entire town(he died to captain)
good sportsmanship but did he realize it was an npc…
Nope, At The Time YOU Were The First One To, And Then Everyone Isn't, And Im Losing Hope In Humanity At A Fast Rate.
almost defeating exiled using only weapons not at max level
i did it using only weapons not at max level. same with mino