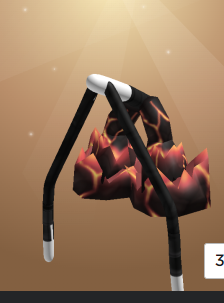 roblox is about to ban everyone after losing a solid 6% of their income
(nah but they'll probably just revoke it from your account)
well that's crazy
I got it on an alt by accident then got it on my main
imagine roblox just removes it from the entire platform regardless of if you spent 300 USD to get it or not.
cant wait to see the community response to this
getting my popcorn ready
there's no way they'd actually do that to the people who bought it, their headquarters will be burned down
that being said, do roblox traders still exist?
no way roblox retaliates by banning everyone who grabbed it.
THE HEADLESS VALUE HAS FALLEN LOLLLL GG, (complete sentece)
aint no way roblox would do that
rest in peace headless value
THE AGORA
---
Arcane Odyssey gets a 1500% boost in players due to the Headless Head actually having value there.
HEADLESS VALUE DROPS BY 999%! ROBLOX ECONOMY CRASHES!
(The Headless crash of 2023)
bro they took it off sale
like straight up
they stopped making it tradable
headless was never a tradeable item.
It isn't a limited.
It was, until now, a super overpriced seasonal flex.
oh right
BUT STILL
IF ANYONE COPPED IT THEY EITHER KEEP IT OR GET BANNED
THAT'S A WIN WIN BABY
unfortunately it's a win win i didn't get
"free headless" is the top search in the roblox marketplace right now.
If roblox banned everyone that grabbed it… lol.
This is atleast a few hundred thousand players if not in the millions.
I hope to god I don't get banned for what was meant to be a simple joke to play around with for goofs
Just roll back my inventory if y'all so mad Roblox

my ass just wanna play AO
same here, can't wait to be terminated for a 3rd time because of roblox's mistake lol!