Tonight we had cod for dinner. Because of this I have learned Cod only tastes good when deep fried.
I agree, my mother knows a person who does cod everyday
mmmmm eating call of duty
I thought the topic was "I have learnt about God" and expected religious stuff for some reason
anyways (deep) fried fish supremacy
I'm not dragging religion onto the forums. Understandable though.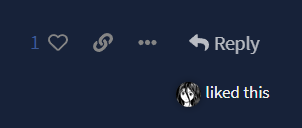 wait wha
pollock > tuna >>> salmon >>>>>>>>>> every other fish in existence
cod who? totally not biased because of my cod allergy
Bro who cares about the type of fish literally 90% of them taste the same
factually untrue
skill issue
In theory, I'm doing your mom, factually, I'm doing your dad.
I disagree.
Fish is very good.
My favorites include: Mahi Mahi, Snapper, and Salmon.
I've never had pollock so that's on my to eat list and tuna is great for sandwiches.
Cod is the superiorest fish