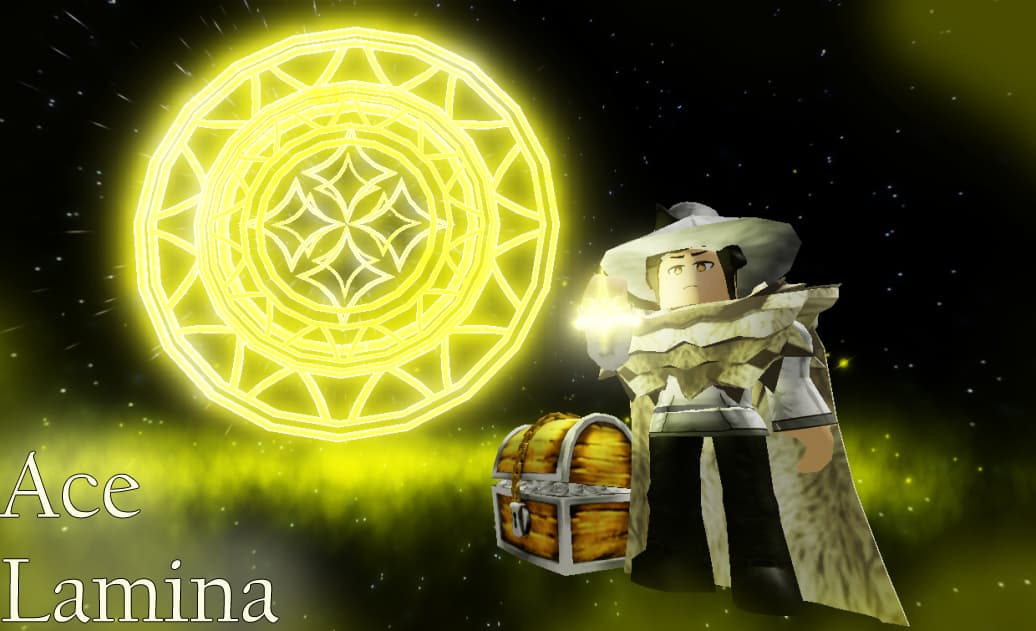 Some talk
Ever since Windows 7 alt+f4'ed itself from roblox, and WILL alt+f4 itself out of steam in the next year, i stopped playing roblox as often, due to which i dont play AO as much, but probably will come back once drug potion update is out (i have laptop). The only reason i play these days (each week or so) is my friend - Jessica Lamina.
They are my close friend and force me to pvp with them and upgrade their clan. They have 2 main files, one of which, is light mage - Ace Lamina, which when he was playing AA, had aether ornament (Yes, they are Aether magic fan, imagine their face when Calvus showed aether.), so yeah…They have b/d like tommorow (25.05 [EU > US system, cry]) so little surrpise :).
WISH JESSICA LAMINA A HAPPY BIRTHDAY, FELLOW COMMENTERS!
I'll send them this post tommorow, so for now, dont ping them pls