Disclaimer: These circles will continue to be here despite the upcoming TGR update. As well, the template circle above is completely symmetrical.
Entire Magic Circles and Variations
Acid



Ash
Crystal








Earth





Explosion
Fire
Glass
Gold



Ink






Ice





Light



Lightning






Magma
Iron



Paper






Plasma



Poison



Sand






Shadow
Snow
Water





Wind






Wood






Any problems with this topic or saving the images, please let me know.
I have a problem with these magic circles being so high quality how long did you spend doing this
Im sure all the artists will love you for this
i don't even want to know how long it took
Holy shit you even got the ancient text right
I did maybe 1/8 of the entire thing in one night a few weeks ago. I completed the rest of the set today which took a couple of hours.
Aye that would be awesome

This is also for any aspiring artists as well
Ayoooo. Quest got us covered. No more pain
Courtesy of the Scholars of Magius totally not a plug
I did trace the runes in-game though

Oh wait i just got an idea
This is immensely useful, thank you kind fellow
Don't worry, I took all of the pain for you
However, I can't guarantee high quality of the circles if you decide to distort them. For example, using the circles to display a blast to the side.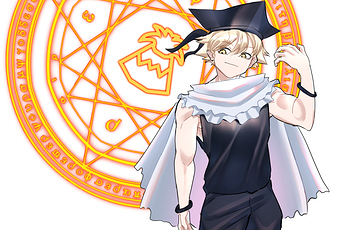 Source: https://forum.worldofmagic.dev/t/my-main-character-file/12476
Source: https://forum.worldofmagic.dev/t/lazy-and-bad-lineart/25545
No problem! That was my goal, for it to be useful




Ah yes, this is the purpose of this topic
Oh by the way,
I can now say that I created a character for every magics and of every variations

Possibly the only one or at least one of the few people who have. Can you imagine going through character creation and erasing 56 plus (because I forgot what color combo to use) times