Sheer Power
Very simple mechanic.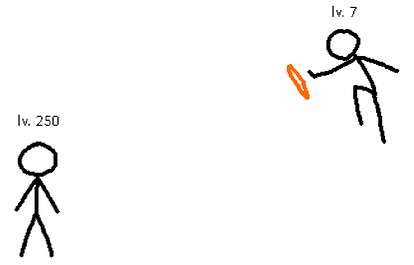 When you are way stronger than an NPC, and they throw a projectile at you, simply charging your energy allows you to deflect the projectiles.
For balancing purposes, this might be disabled if a player is the one shooting the projectile.
I understand that this mechanic promotes a "power vs power" game, but given that a large majority of AO already runs on levels, stats, and rare items, it seems to be a "form over function" game anyway, focused mainly on the spectacle of being a badass magic sailor instead of the actual combat mechanics. This mechanic idea, therefore, is all about the spectacle of being so ridiculously powerful that the mere act of channeling your energy overwhelms enemies you would've struggled against much earlier on in your journey.
This feature is inspired by the scene in Dragon Ball Z where Goku blocks a powerful attack from Burter and Jeice simply through the pressure of his yell. Seizure warning for the video, because it's a 90's anime.