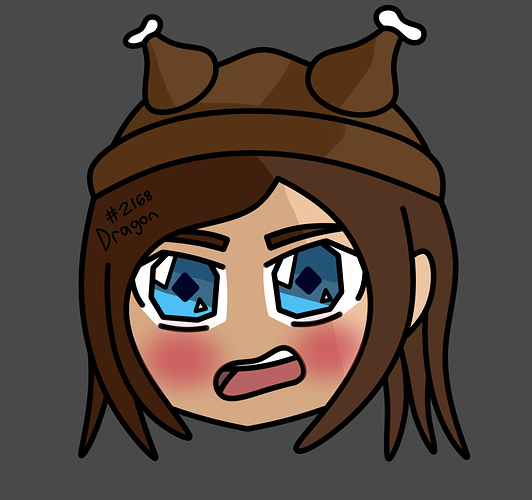 my fellow artist brethren…
femtex has been abandoned for too long…
we must restore femtex art to it's former glory!!!
i must stoop to low points in the name of love…
Mhhhh femtex do be lookin kinda cute

shes blushing because i showed up
Oi you back off she is mine!
Coincidentally I've also finished work on a genderbent Theos that I plan to post here once I get the artists role. The age of genderbends is nigh

until then, have this lil teaser

we must revitalize the genderbending artists, good work so far
keep it up!!!
Its everything i'll ever need i can die in peace now
ill talk to the artist recruiters about it
Noooo we must have more femtex!
this is cute but
why
why are you bringing upon the return of the forbidden arts
I dug you a grave once and you've been resurrected and I'll burry you again.
damn it this again? only if i had art role to spam tangler in the art channel so then no one would have to suffer through the femtex again, go get vinetrapped Dragon >:((
I-I-I thought it already ended… BUT NOOOOOOOOOOOOOOOOOOOOOOOOOOOOOOO
oh god it's actually cute what do i do now
oh god
oh right
i forgot i had light magic
Yep, always here to help someone out