What would your thoughts be on an inventory for your ship?
Right now when transporting cargo and sealed chests you are required to place them down on your boat. This gets quite annoying when you try placing cargo or a chest somewhere and it won't let you because there isn't enough space.
So what would you think of a ship inventory.
The ship inventory would appear above the compartment area on each ship like this.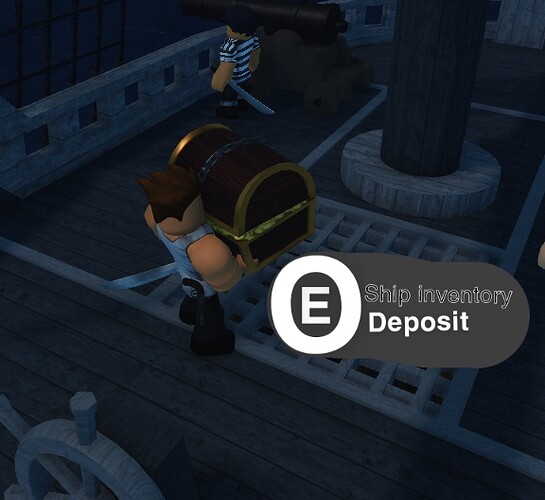 (Ignore the bad quality)
Once deposited loot will stay there across servers.
The ship inventory would only have a limited space however and for smaller ships it would be less, for example:
Sailboat storage: 10
Caravel storage: 25
Ketch storage: 40
Some items would take up more/less storage depending on their weight/value. For example:
Cargo takes up 1 storage, sealed chests take up 2.
Placing items above the storage would still be possible however they will not transfer across servers.
Ship Inventory is visible from the menu but you must interact with the actual ship compartment to withdraw/deposit anything.
What do you think?