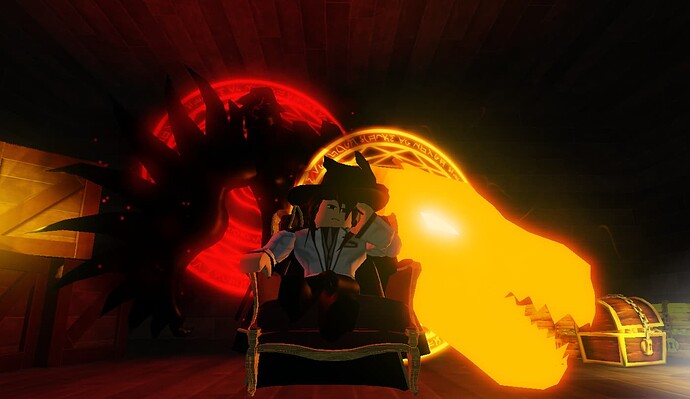 Finally burnout is over!
(ahahahahah, no)
Little story
My main file is Megan Water, a pure mage with size being the main stat. She has Explosion (=> Ap.Bringer), ash and i plan to give her magma as third. Unlike most peasents i use 1 word per spell "Bomb!" "Ash" "World!" "Detonation", but one spell stands from other "Ultimate Art: Nuclear Beast"
2 WORD SPEL1?!?!??!?!?!
Yep, and that's the only creature-shaped blast spell i have. So its poggers. When i get to Ash's ult i will probably make an Placed Explosion with pheonix. And on magma…eh? 20 blast of Sharks?
Oh my god i spent 3 hours making this, at first i wanted to make an animation simmilar to "Kon" from Chainsaw man, with White eyes attacking a ship and Dragon splitting it in 2, then just some casting animation but both of those ideas went into bin because of model shenenigans…God please give me actual motivation.