So it looks like we'll be getting love potions in AO. Seems like a pretty funny gimmick mechanic, and the potion gets stronger at higher tiers until it reaches "death do us part" levels.

But this feature reminded me of something I'd seen here on the forums from a long time ago… A post that got hated on because the idea of it was so out there and laughable: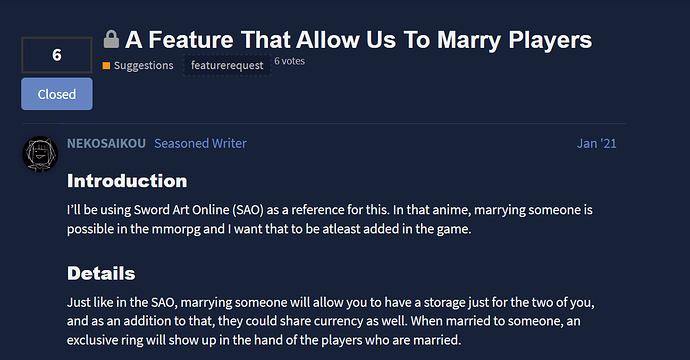 Who knew that he was only predicting what was to come. In the end, he wasn't the villain; he was just misunderstood.