Based off of the weapons in this pictute, what 3 weapons do you guys think you'll be using (that's the most we can hold in our toolbar at a time)?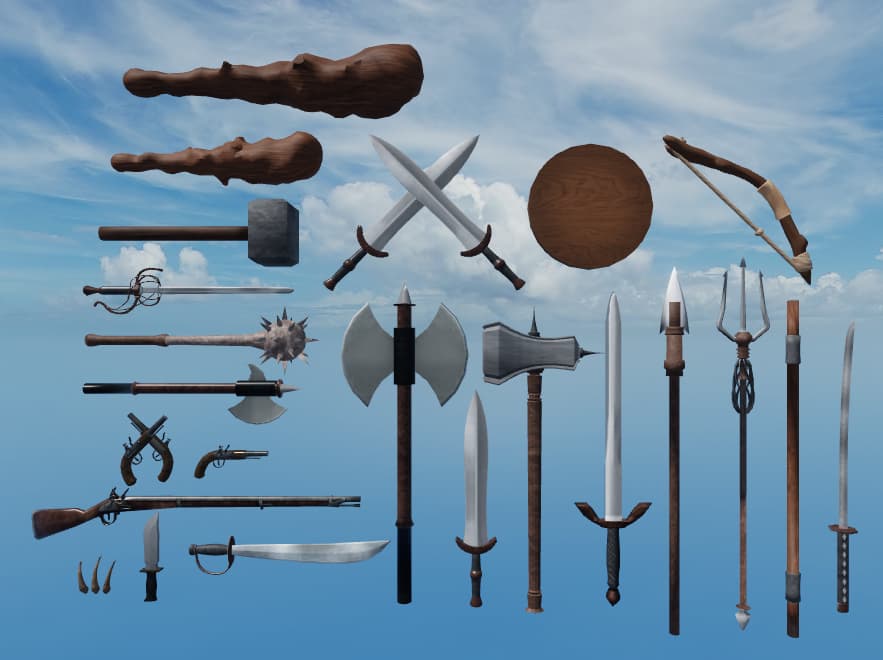 Big Wooden Club/Wooden Club
Hammer
The fancy sword under the hammer
Mace
Are
Dual revolvers/flintlock
Revolver/flintlock
That gun (I forgot the name)
Claws
Dagger
Cutlass
Dual swords
Large ax
Sword
Spiky hammer
Greatsword?
Spear
Trident
Staff
Katana
Bow
I'll probably be using the katana, hammer, and maybe trident. I'll have to see what the guns will be like though.
What about ya'll?