We're back at it again with artist collab! This time, we went with the hallway-themed one!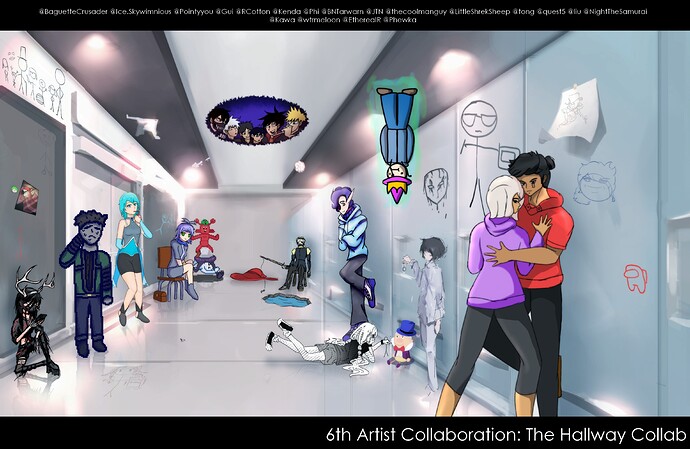 Here's to the participants, thank you all for joining this one!
@/BaguetteCrusader @/Ice.Skywimnious @/Pointyyou @/Gui @/RCotton @/Kenda @/Phi @/JTN @/thecoolmanguy @/LittleShrekSheep @/tong @/quest5 @/liu @/NightTheSamurai @/Kawa @/wtrmeloon @/EtherealR @/Phewka
And finally, I'd like to thank @wtrmeloon for the background work!