Unfortunately i'm not going to subject myself to torture for your entertainment this time haha (might be on forum decides 3). This time, I want to talk about suggestions.
On April 2021, suggestions were closed and it has remained that way for nearly two years…
There was a reason for this, as Vetex pretty much had his vision for AO already and had to focus on that for the time being, not on the visions of others. I'll admit, even if some of the suggestions had no chance of being added, I do miss seeing the crazy stuff the forum would come up with for the game.
Some suggestions were pretty reasonable:

Others? uhhh…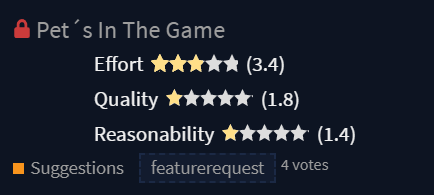 Some were game-changing, some were "pls add thing from anime I like", and some were shitposts in disguise. But regardless of the quality, it was fun, and this category is bound to re-open soon with AO on the horizon. So with that being said, what kind of suggestions would you like to see when #suggestions re-opens? (don't give actual suggestions lol but you can talk about the types of suggestions and clown on already existing ones)
I would like to see…
QoL Suggestions
Suggestions for new features (like a whole new mode or something that vet has never planned before)
Weapon/Fighting-Style/Magic Suggestions
Minor Suggestions that won't take too long to add
MAJOR game-changing Suggestions that may as well be a whole update on their own
Just nuke the suggestions category lol
Other