"MY NAME IS DEVIABLE AND I LIKE METAMANCE AAAAAAAGGGGH-"
*Dies of FPS drop
And cannon fist stock riseses…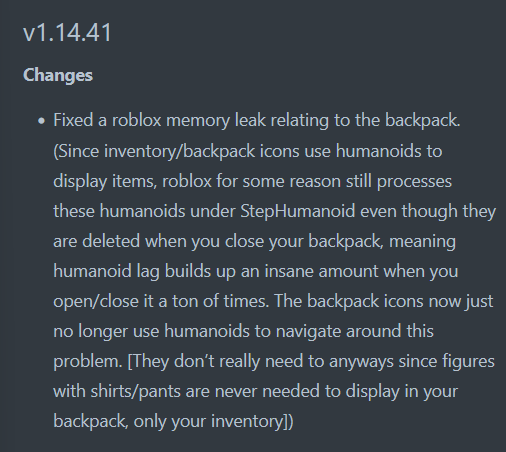 If you were to ask me what the cause of lag from opening the backpack was caused by, I would not have guessed that it was a bunch of invisible people who all get summoned when you open it.
my lag has been coming from the ghosts I summon every time I open my backpack?
Vetex Vs Memory leaks saga continues
wait so they sell rare stuffs too or like some are just special exceptions?

Unfortunately, it seems like neither is the case atm? Unless I missed something, that is.
BRO IS MASTER CHEF OF BALANCE SERVER
(Complete sentence)
surge doesn't need to charge, you hold it to continue streaming your magic
yeah my brain stopped braining there