Right now, the first boats are being created and make me wonder:
How is PVP going to be while sailing?
With the existence of sharks, and probably being even deadlier than they were on AA, the first thing that you should do besides killing the player itself, should be Destroying his Ship.
So, a magic that would be definitely top tier would be Magma?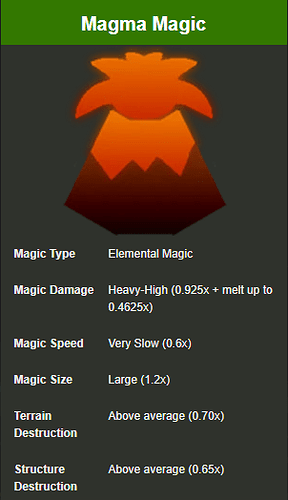 Magma is already somewhat good on PVP, with its high damage, size, and DOT
Plus, it leaves platforms when a blast hits the water, And with his structure destruction above average, it should have no problem destroying any ship
Plus
The only way to survive when your ship had been destroyed is to:
1- Fleeing the enemy ship and try to kill him, but unlikely to happen since magma is one of the strongest magic if you're close to any enemy
2- Swim and pray to the sharks don't attack you and combat log
3- flee to an island if you're close enough
If you disagree with anything here or suggest anything that I didn't think about, please comment