(I'm not entirely sure where to put this)
---
Basically just come here if you want a username change and/or a check-up regarding regular status. Ping me with @liu for a faster response.
---
I cannot perform check-ups on users who are not TL2+, so if you are still a basic member here are the requirements!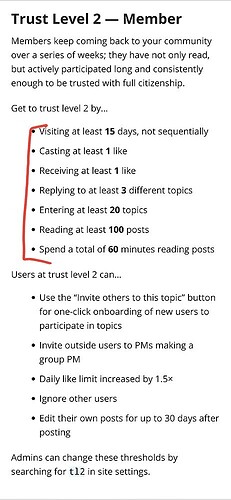 ---
New Rule Regarding Name Changes!
Change backs are allowed if you're unsure on a new name, however it will only be reverted to the name you had before your most recent change