---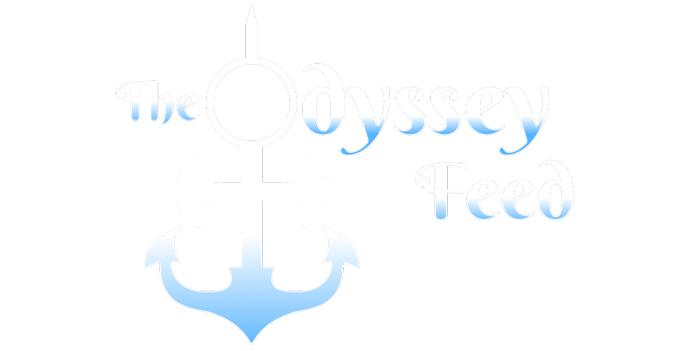 ---
Credits & Contributors
@Cryonical - Writer
Roblox Account: Cryonical - Roblox
Discord Account: Cryonical#8475
@DocTheWarBird - Editor
Roblox Account: DocTheWarBird - Roblox
Discord Account: doc (father)#9842
@Inferno - Logo Artist
Roblox Account: troy - Roblox
Discord Account: Infernoferno#0001
@Tobi - Navigator & Header Icon Artist
Roblox Account: https://www.roblox.com/users/199576000/profile
Discord Account: Tobi#0980
---
Custom Icons (See above credits)
















---
What is The Odyssey Feed?
The Odyssey Feed is a forum-published newspaper covering both the development progress of Arcane Odyssey and hot topics on the forum, finished with some cool music.
I started writing this at the same time Arcane Odyssey began development (Late 2020) as a weekly paper. Issue #1 released on November 28, 2020. Since then the paper has undergone many changes and reformats.
---
Why do I still write this?
The Arcane Universe Community did a lot for me! Vetex made my childhood and my present with his games, everybody, including Vetex, is incredibly supportive of TOF, I've been given tester and forum mod because of the paper, along with more. Writing this, along with being an active and contributive forum mod and a tester is my way of giving back.
---
Release Schedule
Anchors are published whenever I feel like there is enough information (Must be 2-5 days since the last anchor was published). Every day i'll sit down and write everything new about Arcane Odyssey. I fill in everything else once the anchor is ready for release.
---
Information Sources:
---
Odyssey Feed Related Links:
---
Odyssey Feed Writing Rules:
No guild drama, profane things, etc.
Cannot ping someone twice in a single anchor. For example, if BNT is gonna get pinged for the riddle, I can't include their art/writing.
Can't include my own stuff, obviously. That's just egotistical
I'll try to include music made by forumers in the music section if possible.
Someone can't get pinged in one category for two anchors in a row. The Chart is exempt from this.
Descriptions of topics or any paragraphs in general shouldn't be more than 5 lines long.
When releasing, all material (topics, music, videos, etc) must have been created between then and the publishing of the last anchor. If a topic was published before the most recent anchor, it cannot be in the next one.
---
Frequently Asked Questions:
Q: How long does it take for each anchor?
A: I have a template, not a large amount of time. Getting myself to do it and lack of time are the main issues.
Q: What did you use to make the logo?
A: Google Slides.
Q: What's my schedule?
A: Starting at 2 days since the last anchor, I will release whenever I feel there is sufficient information. At 5 days, I will release no matter how much information there is.
Q: Why have you released so many times outside this schedule?
A: I'm lazy.
Q: Are the anchor links below this topic all that there are?
A: No. Anchors in the past before the addition of the Links section will not appear there.
---
The Odyssey Feed Discord Server:
If you want to be notified when an anchor of The Odyssey Feed drops, or give feedback/suggestions, then The Odyssey Feed server is for you!
---
Formatting Information

The Odyssey Feed uses a Table of Contents, which puts a sidebar to the right of your post, letting you instantly scroll to any headers. Obviously for a paper like The Odyssey Feed where it can sometimes be annoying to scroll through to specific parts, this is utilized. However, headers can be finicky since they cannot be put inside of tables.

Notably I don't use dropdowns since things to not embed inside of them, which is harmful for many reasons, especially in the actual section for news.

The first section of The Odyssey Feed is the header. And at the very top of this is the Navigator. It's a box with a wheel and arrows that when clicked, link to the previous and next (If available) anchors of The Odyssey Feed, which is obviously convenient and helpful.

The reason it's at the top is so that you can click on an arrow without having to scroll down, which makes it much easier to just click in one place repeatedly to go quickly forward or backward. You could have it link to a header and have it at the bottom or lower somewhere, but I feel that's unnecessary, wouldn't look great, and additionally the other information at the top of the page would be missing there.

Next is the exact date the anchor was released. There's an auto generated one at the top right but it's not as accurate, especially when an anchor is years back. This should also be visible without scrolling down and helps when going through the navigator, but is useful and essential information in general. Right under this are the short writing credits. Doesn't have to be up here, but it looks better and more organized when it's next to the date.

Next is the Odyssey Feed logo, which is another essential thing for obvious reasons. It's sized as large as it can be to fit the screen. However, it also links to the Odyssey Feed Hub. This is both convenient, and causes that anchor to appear in the links section below the Odyssey Feed Hub, adding it to my grand list.
---
List of All Anchors: